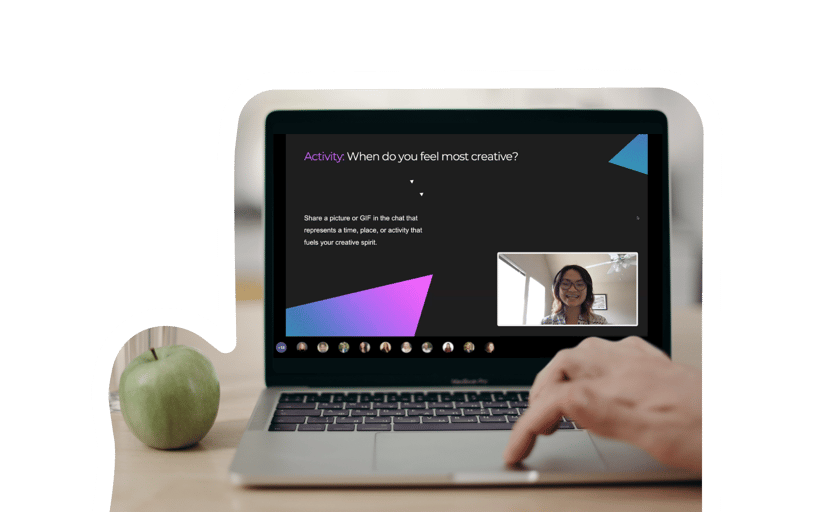 Empowering others with design.
I love helping others build their creative confidence and design skills.
I'm Not Creative, Everyone Says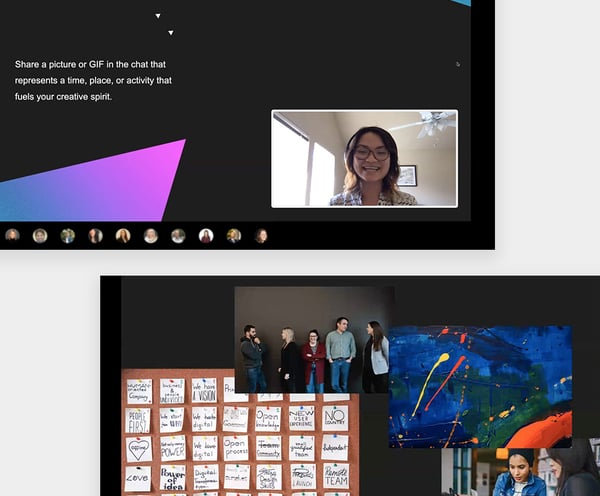 Moral of the story: anyone can be creative!
"I'm not creative", everyone says. You don't have to be an artist to tap into your creativity. Creativity is a mindset and process.
In this 30-min interactive webinar presented at Slalom City Limits (an internal learning festival), I shared tips and tools for anyone to get into a creative mindset for any project. In the end, you'll:
Change your mind about what creativity means.

Learn how to get into a creative mindset and use tools to drive the process.
Learning Experience Design 101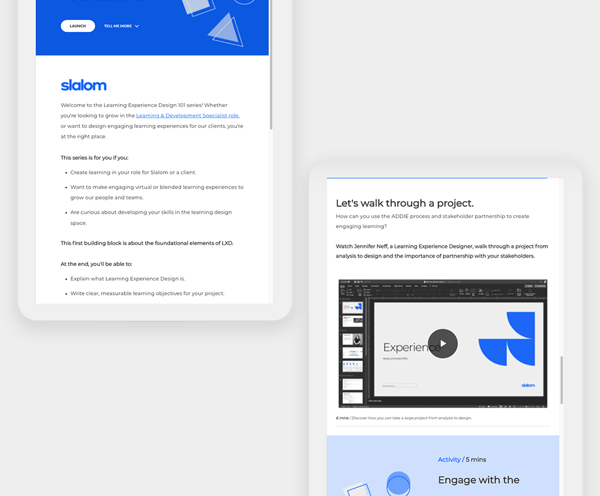 The self-directed lessons were developed in Articulate Rise and featured walkthrough videos, interactive widgets, and short activities that applied to their project.
I led the creation and management of Slalom's Learning Experience Design 101 course, a blended series on the foundational skills of learning design. I partnered with fellow designer, Kim Peterson, to build out the content, and the rest of the LXD team to facilitate and run the pilot.
Learners complete three self-directed lessons and a project of their choice. Additional resources included office hours, a community site to connect with other learners, and optional instructor-led sessions.
The impact? The course is now used to onboard new team members on Talent Management, and rolled out to all of Slalom to bring LXD thinking and skills to client work.
Startup Weekend Education
SWEDU stories featured interviews I did with past participants, Domonique Meeks and Vinny Pasceri, as part of the event's marketing.
Startup Education Weekend is a weekend long event in which teams solve a problem in education within 54 hours.
I loved my experience as a participant, that I returned to volunteer as the marketing coordinator for the 2018 event. I created graphics, interviewed past participants, and shared social media posts during the weekend to raise awareness of the event.
We had a total of 52 pitches, 13 teams, 5 pitches, and in the end 1 winner (Come Unity: an app to match students to high quality & personalized volunteer opportunities with non-profits).